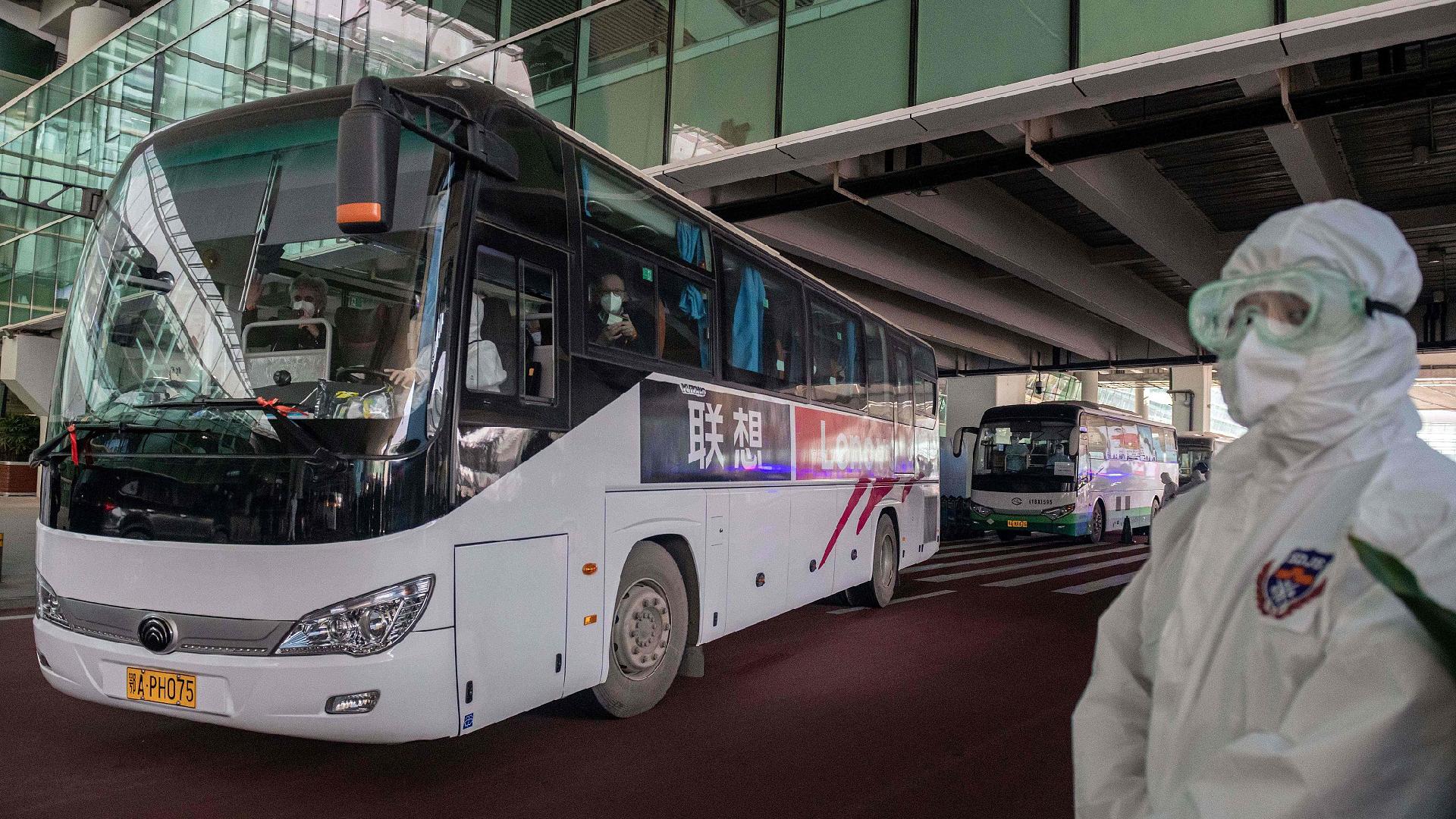 Experts from WHO-China origins research team refute assumptions, prejudices
The World Health Organization (WHO) released a report on the results of a joint study with Chinese experts to research the origins of COVID-19, after the team, made up of 17 international and Chinese experts each , conducted a four-week study in Wuhan in January and February.
Despite the report, several hypotheses were hotly debated.
First, the theory of laboratory leaks, which is not new. It was mentioned in 2020 by the Trump administration, but without offering any evidence. In response, Beijing said such claims were "made out of thin air" and stressed that the search for origin is a scientific matter.
International experts have also refuted this statement on several occasions, including Peter Ben Embarek, head of the WHO study in Wuhan, who told a press conference in February that "The discovery suggests a laboratory incident is extremely unlikely."
This is also echoed by the joint report released on Tuesday. At a press conference after the report was released, Embarek said, "No one has been able to gather any firm argument or evidence that these labs were involved in the lab leak."
While the search for the origin is a scientific question and experts have reached a consensus, some people still insist on the theory of laboratory leaks, raising questions about their real agenda.
Former director of the United States Centers for Disease Control and Prevention Robert Redfield said on Friday he believed the virus had escaped from a laboratory in Wuhan. Also in January, the US State Department suggested the virus may have leaked from a lab in Wuhan.
In early March, an open letter from 26 scientists claimed the joint team did not have "independence" to investigate a laboratory-related incident.
WHO team member Dr Peter Daszak said the letter's pressure to investigate the origin of a lab was a position "backed by political agendas".
It is also of great concern whether the experts had limited access to the data.
White House press secretary Jen Psaki said the WHO report lacked crucial information. She called on China and the WHO to allow international experts "unfettered access" to the data.
But members of the WHO team gave contrasting views.
"We have received a lot of data, raw data, process data, study results, analyzes," Embarek said.
Daszak said the report is very comprehensive as it includes new information and data.
"I challenge those who think it's lacking in data to read the report. It's hundreds of pages filled with information that has never been seen before," Daszak said.
Another problem, which is not new, is transparency.
The previous open letter claimed that the team had not conducted a "thorough and transparent" investigation. Additionally, US Secretary of State Antony Blinken said China has not been fully and effectively transparent about the COVID-19 pandemic.
However, experts say they have examined more than 4,500 early samples and numerous cases.
"In our research, all databases and files were shared between all Chinese and foreign experts. Anyone could see it all, "said Liang Wannian, Chinese leader of the joint China-WHO expert team.
And fourth, political interference.
U.S. National Security Advisor Jake Sullivan has expressed deep concerns over how the initial findings of the COVID-19 investigation have been communicated.
But the experts once again contradicted his opinion. "We have never been forced to remove a critical element from our report," Embarek said.
Earlier, a Telegraph report said science had been "crushed" by frosty geopolitical relations and anti-Chinese rhetoric, quoting Daszak as saying that "to some extent science is being used and abused."
In the face of rising geopolitical tensions, many experts are calling for origin research study to be less politicized and polarized, and ultimately, following the science is especially critical to preventing the next pandemic.