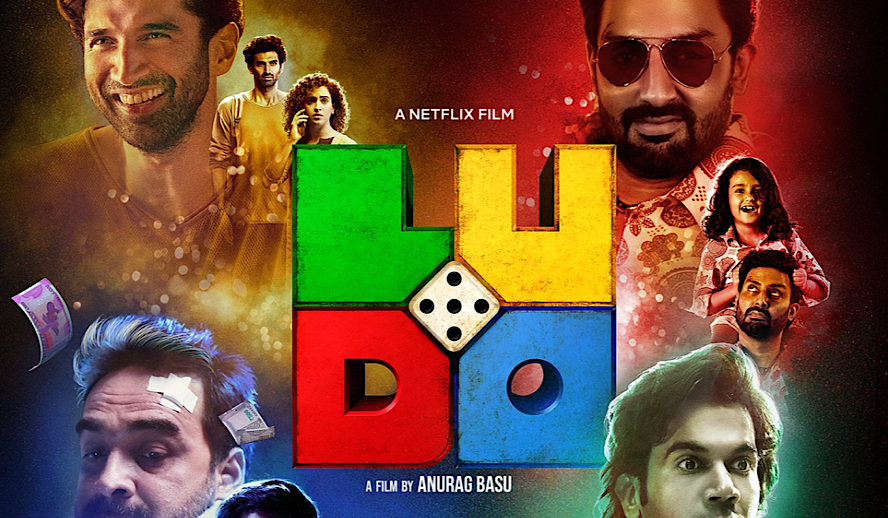 "Ludo": a wild and pleasant stroll through deeper philosophical subjects
Photo: Ludo / Netflix
Ludo is a board game where each player rolls the dice to move each of their pieces into their personal, color-coded safety zone. It is a game based mainly on luck and circumstances. Have you ever thought that Ludo could be a metaphor for life itself?
Ludo (2020) is a Netflix Hindi anthology film with tones of dark humor and drama mixed in wonderfully. It has a starry ensemble cast of Pankaj Tripathi, Abhishek Bachchan, Aditya Roy Kapoor, Rajkummar rao, Sanya Malhotra, and Fatima Sana Sheikh. The film features several storylines that intertwine and influence each other in different ways. It is written and directed by the polarizing director Anurag Basu, which is also famous for the Priyanka Chopra Jonas-starr Barfi! (2012).
Related article: EXCLUSIVE: Interview with Ayushmann Khurrana – Indian Tom Hanks Transforms Bollywood and Indian Society While Destroying Toxic Masculinity
Related Article: Must See – "Super Deluxe": An Oscar-worthy Foreign Film With A Powerful Message
Basu and his interesting cinematic elements – 'Ludo'
The film begins with a symbolic title sequence in which gangster Sattu Bhai (Pankaj Tripathi) is seen capturing various other characters, establishing him as the "dice" that controls the fate of the rest of the plots. The sequence is set to the song Kismat Ki Hawa Kabhi Naram from 1951 movie Albela, which is a great Easter egg. The song's lyrics translate to "the winds of luck blow sometimes hot, sometimes cold," which sums up the spirit of the film nicely. The script illustrates how things beyond our control, such as luck and fate, affect our lives in ways we don't realize. The storytelling and connections at the start of the film are slow and deliberate, giving audiences plenty of time to process and follow through on complicated storylines, as well as keep them hooked. Basu is famous for creating unusual setups with a deeper message for audiences to discover, which is also a part of this film. The only problem with the script is that it stretches longer than necessary, diluting the intended impact of the story. While Bollywood is famous for having films with a runtime of over 150 minutes, some scripts suffer from the fatal flaw of expanding the story too much to meet this expectation of execution. Ludo suffers from the same problem; the script could have been condensed for about 30 minutes to ensure a smooth flow to the conclusion.
A remarkable aspect of the script is the light that has been shed on the discrimination and ridicule faced by South Indians who do not speak Hindi at the hands of North Indians. Although this is unfortunately a very common occurrence, few Bollywood films choose to raise this issue in their scripts. The way the discrimination was portrayed was very similar to real life. It has been subtly added and described as a common part of everyday life, its absurdity reinforced by the darker tones of humor in the writing.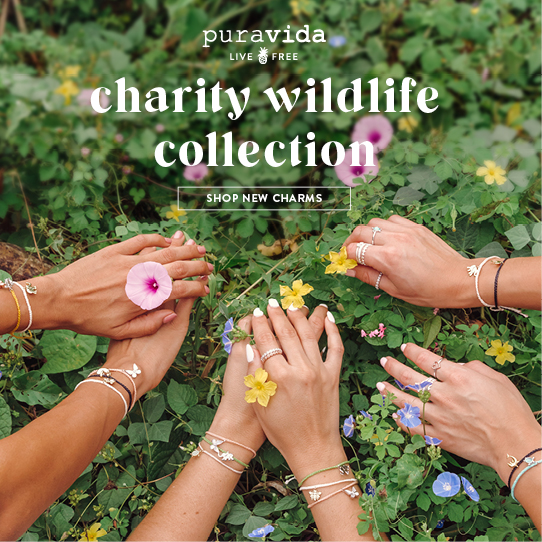 Related article: WATCH – Hollywood Insiders Love letter from CEO Pritan Ambroase to Black Lives Matter – VIDEO
To subscribe to Hollywood Insiders YouTube channel, by clicking here.
The film's cast is almost perfect, as each actor plays their role as if it was specifically meant for them. Each performance has a quiet authenticity, bringing out the best in each actor. Pankaj Tripathi steals the show, as usual, playing Sattu Bhai as a sympathetic gangster placed in humorous situations. Abhishek Bachchan also gives a fine performance as Bittu, his former right-hand man, although it looks a bit too much like his performance in the Amazon web series. Breathe: in the shadows (2020). Rajkummar Rao excels as the adorable lover-boy Alok. The music of the famous Bollywood composer Pritam Complements the movie perfectly and works well for an original streaming service instead of a theatrical release. The special effects might take a bit of work, but the mistakes are ignorable since their unrealistic graphics end up adding to the humor.
Much deeper than it seems
The film can be classified as "the butterfly effect in film form". On the surface, it feels shallow and comedic, winding endlessly through multiple storylines that seem to take centuries to come to a climax. Despite this, the skillful writing grips audiences as they constantly wonder what weird turn of events will take place and attempt to decode the deeper meaning of the winding plot. With two unattached main characters, Basu brings to light the subject of this film: the essence of life and reality. "Life is like a Ludo game," says one of them; you play dice and pray that the odds will be in your favor. Some people seem untouchable while others can't seem to take a break for no logical reason. The dice (Sattu Bhai) keep spinning and the pieces (the other characters) advance indefinitely in the quest for peace. All four plots deal with gray emotions such as love, societal pressures, perceptions of success, salvation, catharsis. Despite the serious nature of these topics, they are treated in a healthy and heartwarming manner, keeping the film light and uplifting at the same time.
Related article: The Power of Positivity: Ikorodu Bois + Chris Hemsworth + Russo Brothers + Sam Hargrave
Limited time offer – FREE subscription to Hollywood Insider – Click here to learn more about Hollywood Insiders vision, values ​​and mission statement here – The media have a responsibility to improve our world – Hollywood Insider fully focuses on substance and meaningful entertainment, against gossip and scandal, by combining entertainment, education and philanthropy.
With funny and absurd life situations, Basu also attempts to deal with issues based on morality. The previously mentioned unattached characters reiterate "what is sin and what is virtue?" ". Who decides what is right or wrong? As one of the lines from the movie says: "What may sound like a six to you, may sound like a nine to me." Basu tells the audience that all of these moral matters are based on context, nuance, perspective, and point of view. The script emphasizes its point by weaving these questions into the different scenarios, as a kind of case study on the complexity of moralizing decisions. Audiences are rooted for characters who do the "wrong" thing in their own personal perception of morality. They also feel empathy for certain characters that they can't even relate to. The greatest thing about this movie is that it makes you introspect on these topics without realizing it. The dark, straightforward humor dramatically brightens the subject matter, preventing it from taking on a moralistic tone and turning off the audience. Bollywood generally does not produce content with darker humor, with only a few prominent films in this genre such as Delhi belly (2011) and Andhadhoun (2018). Ludo, while not afraid of a few flaws, is a standout addition to this genre in Bollywood and well worth a watch.
To throw: Pankaj Tripathi, Abhishek Bachchan, Aditya Roy Kapoor, Rajkummar rao, Sanya Malhotra, Fatima Sana Sheikh
Cinematography: Anurag Basu, Rajesh shukla | Editor: Ajay Sharma | Music: Pritam Chakraborty
Director: Anurag Basu | Writers: Anurag Basu, Samrat Chakraborty | Producers: Anurag Basu, Bhushan Kumar
By Mirhan Tariq
Click here to read HHollywood insiders CEO Pritan Ambroase's love letter to Black Lives Matter, in which he discusses more than police reform, press freedom and more – click here.
Extract from the love letter: Hollywood Insiders CEO / Editor-in-Chief Pritan Ambroase says: "Hollywood Insider fully supports the much needed Black Lives Matter movement. We are actively, physically and digitally part of this global movement. We will continue to report on this major problem of police brutality and the legal murders of blacks to hold the system accountable. We will continue to report on this major issue with kindness and respect to all black people, as each and every one of them is seen and heard. Just a reminder, that the Black Lives Matter movement is not limited to police brutality and extends to banks, housing, education, medicine, infrastructure, etc. We have the space and time for all of your stories. We believe in peaceful / non-violent protests and I would like to ask the rest of the media to focus on 95% of protests that are peaceful and work effectively with positive changes happening on a daily basis. The media have a responsibility to improve the world and Hollywood Insider will continue to do so.
Ways to Support the Black Lives Matter Movement to End Systemic Racism
– Do you know the hidden messages in "Call Me By Your Name"? Get the behind-the-scenes facts in the full commentary and in-depth analysis of the cinematic masterpiece
– A tribute to the Oscars: all the speeches of the best actor / actress since the start of the Oscars 1929-2019 | From Rami Malek, Leonardo DiCaprio to Denzel Washington, Halle Berry and beyond | From Olivia Colman, Meryl Streep to Bette Davis and beyond
– In the 32nd year of his career, Keanu Reeves' face continues to reign supreme after releasing films grossing over $ 4.3 billion in total – "John Wick", "Toy Story 4", "Matrix" , and many others
Ludo, Ludo, Ludo, Ludo, Ludo, Ludo, Ludo, Ludo, Ludo, Ludo, Ludo, Ludo, Ludo, Ludo, Ludo, Ludo, Ludo, Ludo, Ludo, Ludo, Ludo, Ludo, Ludo, Ludo