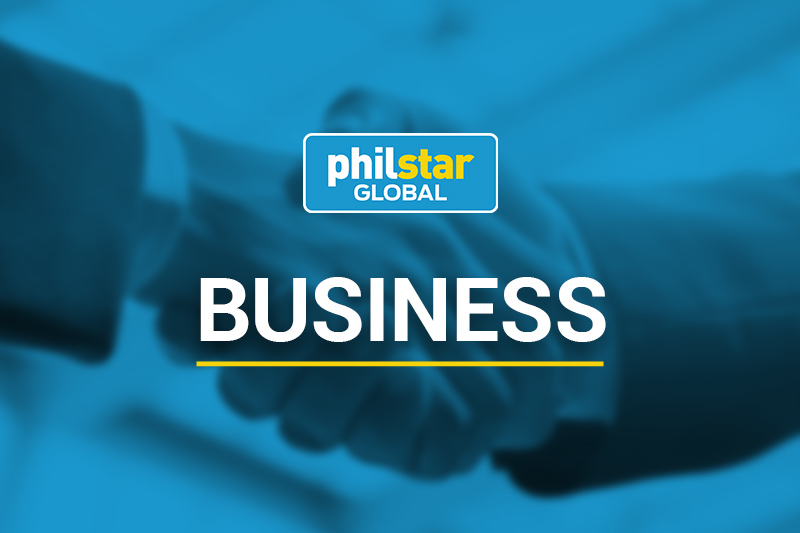 It's hard to define what normal is these days. As for the new normal, that means it's not normal.
Even the government is ambivalent. Of course, the number of new cases is down significantly. That's why they dared to downgrade our alert status to level 1. Good news for business. But our health authorities always remind us to observe health precautions, otherwise the "new normal" will be short-lived.
Of course, many of us are eager to reclaim our lives that were put on hold two years ago by this virus. But in our rush to make up for lost time, let's not forget that the virus is still here.
It's election season and our officials want us to believe that they have succeeded in fighting the virus. So they sign a piece of paper saying we are now at Alert Level 1. But what does that actually mean?
Moving to Alert Level 1 means there will be more economic activity that will stimulate the economy. That's why they declare it.
Under Alert Level 1, we can travel anywhere in the country, regardless of age and co-morbidities or health risks. Public transport will operate at full capacity. We can make summer vacation plans and save the domestic tourism industry.
All establishments, private offices and workplaces can operate at full capacity. But flexible and alternative working arrangements can still continue.
Socio-economic planning secretary Karl Chua said moving to alert level 1 would generate 9.4 billion pula of additional economic output per week. Metro Manila will come back to life and contribute one-third of the country's overall gross domestic product.
Secretary Chua also said moving to Alert Level 1 would reduce the number of unemployed Filipinos by 170,000.
The Management Association of the Philippines (MAP), on behalf of big business, agrees that it is time to kick start the economic recovery.
"The move to Alert Level 1 is a welcome development as it provides a significant boost to our economic recovery… Without further capacity constraints, service businesses, such as restaurants and retail stores, would find lost customers…
"Allowing people to return to their offices and workplaces will not only benefit the economy. It will also address mental health issues caused by prolonged isolation and a lack of regular face-to-face interaction. Alert Level 1 also indicates that we are prepared to live with the virus by treating it as endemic.
Not too fast, MAP. The DOH has said COVID is not yet rampant. Technically, we are still in an epidemic.
In the United States, CNN Health reports that the drop in the number of COVID-19 cases "is leading to the lifting of mask mandates and more conversations about steps towards normalcy – but more people are dying from the coronavirus now than at most times of the pandemic."
CNN noted that COVID-19 was "the deadliest for older adults and people with certain health conditions. Now people dying from COVID-19 tend to be younger than before, and they are overwhelmingly unvaccinated.
As for our Alert Level 1, our government is only transferring the responsibility of not getting sick with COVID to individuals. The DOH has warned that if we let our guard down and fail to follow health protocols, COVID cases may rise again.
Alert Level 1 was declared because the generals leading our COVID response realized they could not restrict our movements and control our behavior forever.
A New York Times article admits that every COVID restriction has public health benefits, as well as potential social and economic downsides.
It's easy to say follow the science, but as the NYT pointed out, "Science, at its best, can give us an accurate picture of what those trade-offs are. But that cannot resolve the question – which is fundamentally political – of what trade-offs are worth making.
Thus, each of us must determine what our level of risk tolerance is.
"Those concerned about contracting the virus or passing it on to others would retain the option of one-way masking, which experts say can still provide good protection," the NYT pointed out.
The NYT has given these guidelines which are useful to keep in mind when mask mandates are lifted: a person with N95/KN95/KF94: 90% protection; a person with a surgical mask: ~50% protection; two people with a surgical mask: ~75% protection and two people with N95/KN95/KF94: 99% protection.
If you're vaccinated, boosted, and wear a tight-fitting N95 or similar mask indoors, "your risk is extremely low," Joseph Allen, a Harvard COVID and ventilation expert, told The Atlantic.
Abdullah Shihipar, a public health researcher based at Brown University, wrote in Slate: "If we share the burden of masking in public spaces, not only will vulnerable people be better protected, but cases will decline faster.
It means that people have to develop a sense for the common good. Well… good luck with that. We've seen that even with a mask mandate, many people are lax and wear flimsy masks under their noses.
So it's up to you to decide how to protect yourself. We are still at war with the virus, but the virus is now in guerrilla mode, probably mutating to escape the effect of vaccines and therapeutics designed to eliminate it. A super variant can still occur.
We have developed habits during this pandemic that are good to keep. Working from home for those who can, is worth keeping.
I always decline invitations to lunches and meetings and prefer to do Zoom and FaceTime or text on Viber or Messenger. I find the technology useful, efficient and practical. And I save on gas.
Alert Level 1 means nothing to me. I will always wear a mask when I go out, avoid crowds and practice social distancing. I hope that buildings, malls, grocery stores, restaurants improve their ventilation system (especially in elevators) or that the government forces them to do so.
The COVID pandemic has taught us a lot to keep. Many are basic hygiene practices. The Japanese have been masking themselves for decades when they have a cold. Protecting ourselves and everyone around us from viruses is responsible citizenship. No, we are not back to normal yet.
Boo Chanco's email address is [email protected]. Follow him on Twitter @boochanco